Nichols Cryo-Genetics
11745 NE 112th Street
Maxwell, Iowa 50161
Phone: 515-967-5311
Fax: 515-967-5378
Email: ncg4bulls@hotmail.com
CONTACT US
Please fill out the form below to get in touch with us.
Fields marked with a ( * ) are required.


DIRECTIONS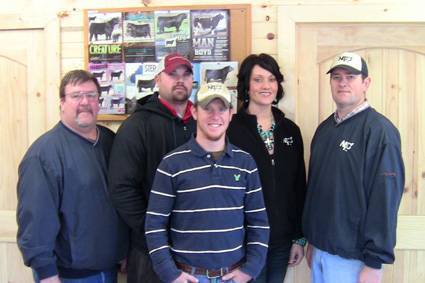 Left to Right -- Bob Gibbs (Semen Inventory & Shipping), Scott Grass (Herdsman), Alex (Red) White (Herdsman), Dani Steenhoek (Quality Control & Owner), & Jay Steenhoek (Owner).